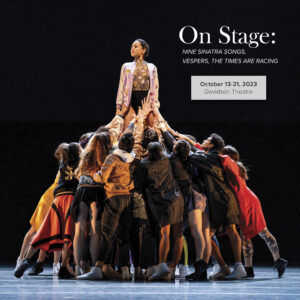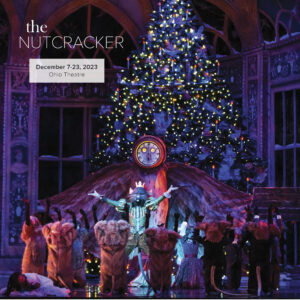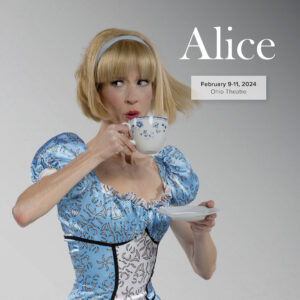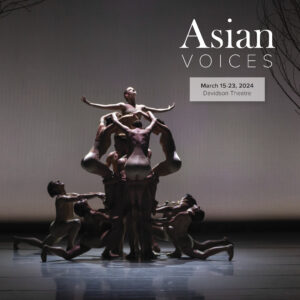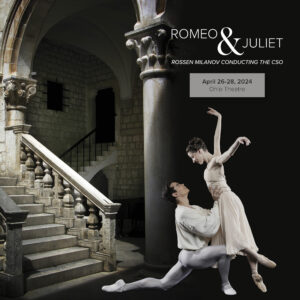 As our 45th anniversary season comes to a close, we look forward with excitement! BalletMet's 2023-2024 season holds favorite classics and stunning contemporary works from today's celebrated ballet choreographers, along with an expanded partnership with Reynoldsburg schools and Academy opportunities. 
In August, our tradition of a free community performance continues! This year's Rhythm on the River will be a showcase of the Academy students' talent. We are incredibly proud of their hard work, and this year's Academy-centric Rhythm on the River gives them their time to shine. 
The Company's first performance takes place at the Davidson Theatre in October. On Stage: Nine Sinatra Songs, Vespers, The Times Are Racing features three shining examples of American choreographic innovation. Twyla Tharp's Nine Sinatra Songs delights with spins, waltzes, and whirling partnering. Ulysses Dove's masterwork Vespers, the second Dove work performed by BalletMet, investigates spirituality and struggle with his signature challenging athleticism. Ulysses Dove's brother Alfred will stage the work—view a 2019 interview with Alfred here, or click here and scroll down to read about Ulysses' life. Justin Peck's sneaker ballet The Times Are Racing rounds out the evening with a driving whirl of movement. 
Holiday cheer arrives in December with Gerard Charles' beloved Nutcracker. The transformed Ohio Theatre will be filled with Tchaikovsky's rich score, accompanying Clara and her Prince through the Land of Snow to the courts of the Sugar Plum Fairy. Upstairs in the Patron Lounge, kid-approved crafts and delightful photo opportunities await all guests. This year's Nutcracker features 20 regular performances and two My First Nutcrackers—a shortened, sensory-friendly version of the ballet perfect for young audiences. 
In February, Edwaard Liang's Alice comes to delight Columbus. The wonderful world and larger-than-life characters from Lewis Carroll's stories wait just down the rabbit hole with a fantastical adventure at the ready. Liz Vandal's brilliant costumes, James Kronzer's ingenious sets, and a score arranged by frequent collaborator Oliver Peter Graber come together for an extraordinary experience. Check your clocks—you won't want to be late for this story ballet! 
A spectacular group of artistic voices takes the stage in March. Edwaard Liang's Seasons, Ma Cong's Flight of Fancy, and a World Premiere from Yin Yue form the triple bill Asian Voices. Learn more about Yin Yue, founder of FoCo Technique and Artistic Director of YYDC, here! Keep an eye out for an upcoming interview with Edwaard Liang about his own work, choreographed to Max Richter's reimagining of Vivaldi's Four Seasons. These three choreographers are celebrated in the ballet world for their original vision and mastery of their craft. It is an incredible joy to present their work at the Davidson Theatre next spring. 
The season will close with Romeo and Juliet. Rossen Milanov will conduct the Columbus Symphony Orchestra in Prokofiev's arresting music. Dashing sword fights and ballroom grandeur evoke the essence of Shakespeare's tragedy, bringing the streets of Verona to the Ohio Theatre's stage. The star-crossed lovers tell their story of doomed love through Edwaard Liang's choreography. 
Still curious? Learn more about the 23-24 shows here—subscriptions are available now, while individual tickets will go on sale later this summer. 
Beyond the stage, we are delighted to announce that BalletMet's Education department now hosts programs in all Reynoldsburg City Schools. These programs engage students through physical activity including dance and yoga to develop mindfulness and body awareness, key aspects of cognitive, physical, and socio-emotional growth. We look forward to continuing to connect with our community in our 46th season. 
Children's Academy classes are currently open for registration! Our summer camps take place in June, keeping the magic of ballet alive once school gets out. The Academy Student schedule for 23-24 will be posted later in May, when registration opens.  
Thank you all for your support over the last 45 years. Whether you have seen a performance, donated a gift, attended a class, or even just signed up for our emails, we are grateful for your generosity. All this is possible thanks to you. If a donation is within your means, please consider continuing your support of BalletMet by giving today! 
Written by Sara Wagenmaker