Ballet extends beyond poised pirouettes and ornate outfits. It's a medium of storytelling, seamlessly blending dance and emotions to weave tales that captivate. In the heart of this artistry lies Vespers by Ulysses Dove, a ballet encapsulating the mettle of women confronting life's tribulations. 
And behind this magnificent work is the indefatigable Alfred Dove, who has worked ardently to preserve the legacy of his brother, Ulysses Dove.
The Man Behind the Masterpiece – Alfred Dove

Alfred Dove stands as more than a ballet stager. He's a chronicler of emotions, a custodian of his brother's art, and an artist with unwavering commitment. 
As the steward of Ulysses Dove's estate, Alfred ensures that his ballets continue to mesmerize global audiences.
Alfred's entrance into the dance realm might seem serendipitous. Unlike many, Alfred's dalliance with ballet began during high school. 
With a foundation in gymnastics, he grasped the nuances of ballet's movements effortlessly. 
I was a gymnast from middle school to high school. And I understand form. I understood what form was. So ballet wasn't that much different than the form it took to be a gymnast.
– Alfred Dove
Originally an architecture enthusiast, a chance visit to an architectural building during his freshman orientation rerouted his destiny, steering him toward the enchanting world of ballet.
He then began taking dance classes at college including modern, creative movement, and jazz. 
His passion for dance burgeoned after transferring to Howard University, under the mentorship of the iconic Louis Johnson, who was one of the first black dancers with the New York City Ballet. 
Guarding a Legacy

Following Ulysses Dove's premature departure, Alfred embraced the monumental task of preserving his brother's legacy. He became the beacon ensuring that Ulysses Dove's ballets emanated authenticity and honor.
My brother died without an administrator. He had an executor. But after you die, that position is null and void.
– Alfred Dove

Alfred, at this point, had been pursuing his own career. But dancing and choreographing, as well as working at UPS, was becoming hard on his body. He had multiple hip surgeries. 
So a light bulb went on there. I said, 'You need to stop this' …. So I did the [administrator] paperwork and here I am.
– Alfred Dove

Inside the Depths of Vespers
Vespers is a ballet echoing the tales of women braving life's storms, from grappling with loss to combatting abuse.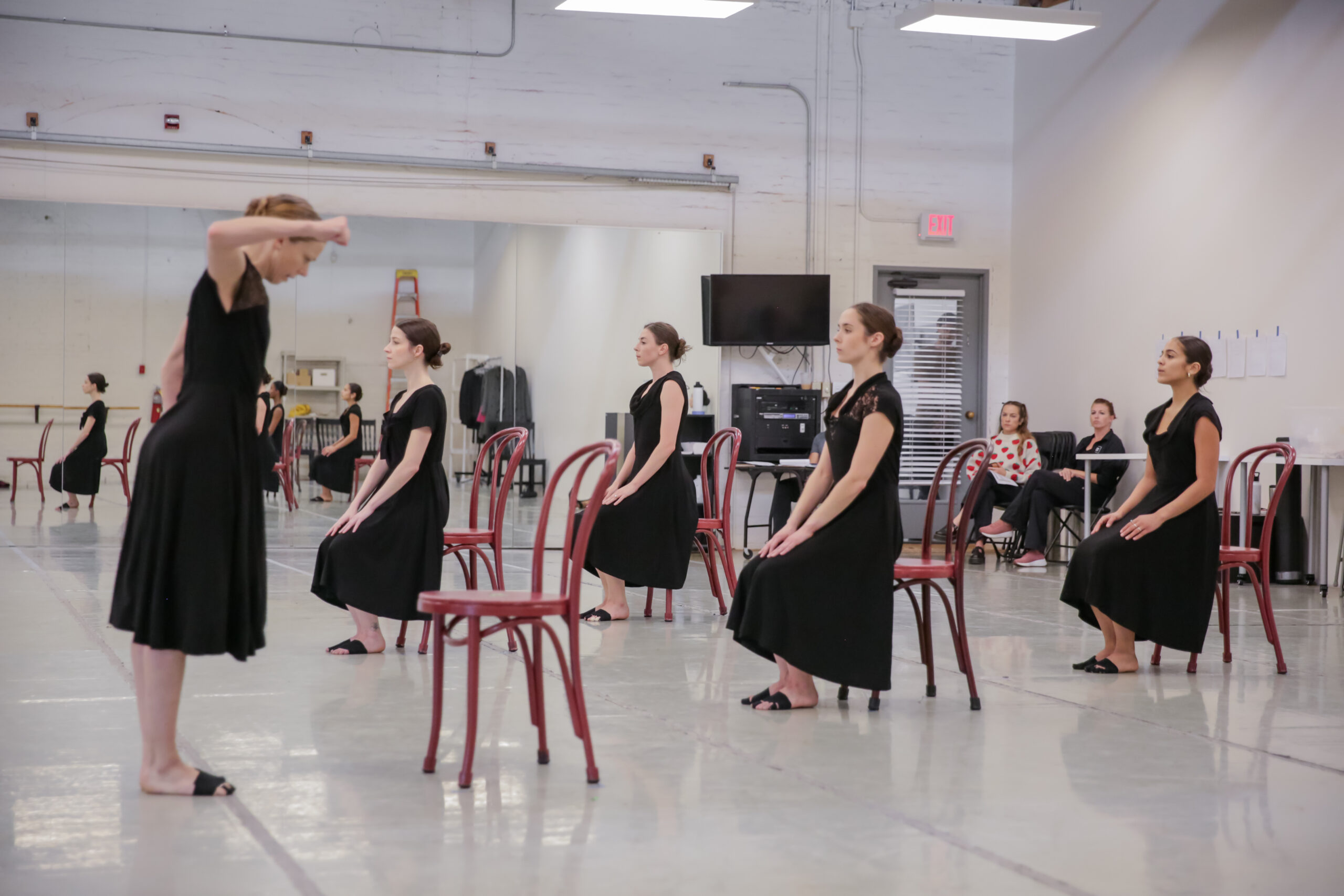 You're going to see movement that represents "I wish I was you." You know, that type of lusting at the something that someone else has, you're going to see movement where all of a sudden the person is sitting still, and then the Holy Ghost grabs them and pulls them across the stage.
– Alfred Dove

Alfred's staging method is detailed, observing dancers' nuances, gauging their dedication, and nudging them to infuse individuality into the choreography.
We have a lot of conversations. I try to help them to stay focused on the storyline. You know, it's just not a bunch of steps. But the steps are actually saying something and you can see what the steps are saying when you're telling the story.
– Alfred Dove

Vespers paints a poignant picture of the unwavering spirit of women. 
This ballet mirrors the universal human saga, highlighting our encounters with life's hurdles. It underscores that our true essence emerges when we rise against adversities.
In the end, it's the resilience of the spirit of a woman, that's what you should see.
– Alfred Dove

BalletMet is performing Vespers for the first time, premiering it at their 2023/24 season opening production, On Stage.
Alfred Dove's metamorphosis from an architect enthusiast to a ballet guardian, coupled with his own dance journey and dedication to Ulysses Dove's work, exemplifies art's transformative aura. Vespers is a heart-rending testament to the human spirit's resilience.