Nestled in the Midwest, Columbus, Ohio, has evolved into a vibrant city with activities for the entire family.
Whether you're a caffeine enthusiast, foodie, into the arts scene, or an outdoor adventurer, Columbus promises an experience you'll cherish. Here is your guide of the top things to do while you are in Columbus OH.
1. The Places You Won't Forget in Columbus OH
If you can't hit them all, include at least one of the places below on your 'must-do in Columbus OH' list to make your trip one you can't forget:
Located in the picturesque German Village in Ohio, The Book Loft stands as one of the largest independent bookstores in the U.S. Spanning 32 rooms filled with a maze of books, it offers visitors a truly unique literary experience.
The bookstore is housed in pre-Civil War buildings that once served as general stores.
German Village is renowned for its historic homes and cobblestone streets, and The Book Loft adds another layer of charm to the neighborhood's allure.
Rag-O-Rama
Rag-O-Rama is a beloved consignment store in the neighborhood of Clintonville that is known for its vast and ever-changing inventory. They offer a curated selection of trendy, vintage, and unique clothing, accessories, and footwear.
With its commitment to sustainability and fashion-forward ethos, Rag-O-Rama is a go-to destination for fashion enthusiasts looking for unique finds at affordable prices, while promoting the eco-friendly approach of reusing and recycling.
COSI (Center of Science and Industry)
COSI, located on the Scioto Mile in Downtown Columbus OH, is an emblem of interactive science exploration and education. Perfect for a family-friendly visit or vacation, this institution captivates visitors of all ages with its hands-on exhibits, enthralling live shows, and immersive experiences.
COSI offers a world of wonder and discovery and is an essential stop for families seeking both entertainment and exploration. Recognized globally as one of the premier science centers, it ensures that every visit is filled with fun, fascination, and memorable moments.
2. Witness Art in Motion
Looking for some art and culture while you're in town? Here's what Columbus OH offers you:
Newport Music Hall
A beacon in the live music scene, Newport stands as "America's Longest Continually Running Rock Club," merging history with contemporary music vibes. Over the years, its stage has resonated with the sounds of iconic artists ranging from U2 and Neil Young to Twenty One Pilots and R.E.M.
Located near The Ohio State University, it captures a youthful spirit while celebrating a rich legacy of musical milestones in the city. Check out their performance roster when you're in town.
Gateway Film Center
Nestled in the heart of Columbus, the Gateway Film Center is more than just a movie theater; it's a hub for cinematic arts and a testament to the city's vibrant film culture.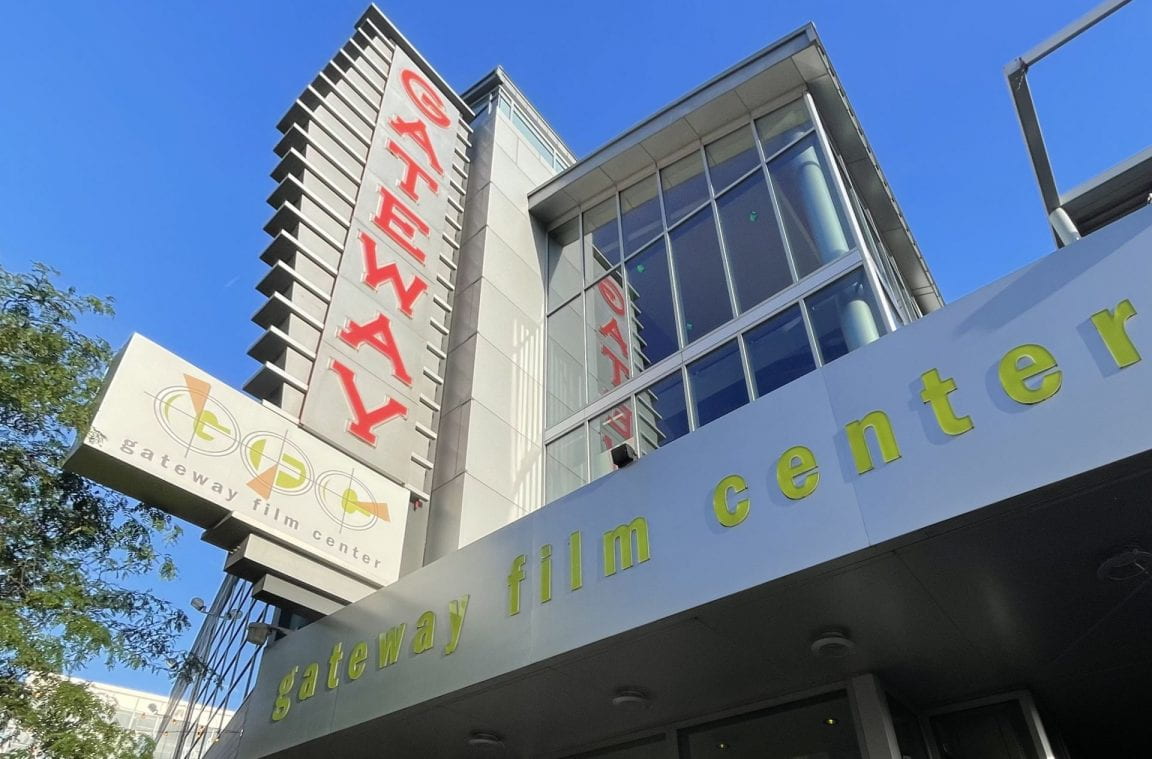 Recognized for its eclectic mix of independent, foreign, and blockbuster films, the center offers a diverse slate of movies that cater to a wide range of tastes.
Beyond its cutting-edge screenings, the Gateway Film Center often hosts film festivals, director Q&As, and other special events, making it an essential destination for film aficionados in and around Columbus. Its commitment to fostering film appreciation and education sets it apart as a beacon for the cinematic arts in Ohio.
BalletMet
BalletMet is recognized nationally for its exceptional artistic standards and diverse repertoire. Its commitment to community outreach and education has allowed countless aspiring dancers to nurture their passion through its esteemed academy.
Collaborations with renowned choreographers and artists, as seen in their upcoming 2023/24 season opener On Stage at the Davidson Theatre, position BalletMet as a pioneering force in the dance world.
By blending traditional ballet narratives with modern interpretations from luminaries like Twyla Tharp, Justin Peck, and Ulysses Dove, BalletMet promises audiences a mesmerizing dance experience, reflecting both the city's history and its forward-looking artistic spirit.
Get tickets to BalletMet's season opener On Stage and see the artistry in person!
3. Columbus Coffee Trail: A Must-Do
Coffee in Columbus isn't just a drink – it's a lifestyle:
Fox in the Snow Cafe
Beyond the excellent coffee is their mouth watering pastries – think scones and renowned cinnamon rolls – that will make your visit unforgettable. Even if you're not a caffeine addict, this spot is a must on our list of Columbus OH things to do.
Roosevelt Coffeehouse
Not just a cafe but a cause. Every purchase supports Clean Water projects, Fighting Hunger, and Battling Human Trafficking. It's a sip that makes a difference. In 2022, Roosevelt Coffeehouse impacted over 72,000 individual lives through their mission!
Pistacia Vera
Situated in Columbus's historic German Village along with the Book Loft, Pistacia Vera is not just a coffee shop but a celebration of artisanal bakery craft. Renowned for its exquisite pastries, every visit promises a memorable pastry. Paired with expertly brewed coffee, it's a must-visit destination for both caffeine and dessert enthusiasts.
For a full list of all the must-hit coffeeshops in Columbus OH, see the Columbus Coffee Trail by Experience Columbus. 
4. Tasting the City
The city's culinary landscape is rich, diverse, and undoubtedly one of the top Columbus OH things to do:
Jeni's Splendid Ice Cream
A true Columbus gem, Jeni's Splendid Ice Creams is more than just a dessert spot—it's an experience. Founder Jeni Britton Bauer revolutionized the ice cream industry with her artisanal approach, crafting unique flavors like Brambleberry Crisp and Brown Butter Almond Brittle.
Jeni's has etched itself as an essential culinary stop in Columbus, delighting the palates of locals and visitors alike.
Short North
Nestled between downtown Columbus and The Ohio State University's Main Campus, Short North is a paradise for foodies everywhere. From casual bites to upscale dining, various Cameron Mitchell restaurants and more await.
An institution in the German Village for over three decades, Katzinger's serves up authentic and delicious deli favorites. From their hand-sliced, piled-high sandwiches to their vast array of imported cheeses, Katzinger's offers a taste of tradition with every bite.
5. Nature's Best in Columbus OH
Columbus's outdoor spaces are a refreshing retreat:
Scioto Mile
Gaze at Columbus's skyline, saunter through scenic trails, and marvel at public art, all while walking alongside the Olentangy River.
Whether you're looking to enjoy a tranquil riverside picnic, embark on a morning run with the skyline in view, or simply wish to unwind amidst green spaces, the Scioto Mile stands as a testament to Columbus's commitment to harmonizing urban life with nature's beauty.
Franklin Park Conservatory and Botanical Gardens
A cherished Columbus landmark, the Franklin Park Conservatory and Botanical Gardens is a living mosaic of horticultural wonders.
Established in the 19th century, the Conservatory celebrates plant diversity, with collections ranging from tropical rainforests to arid deserts. Its historic conservatory, seasonal exhibitions, and interactive installations make it a unique blend of education and aesthetic enjoyment.
Olentangy Trail
It is one of the finest things to do outdoors. Spanning 13 miles, the Olentangy Trail threads through iconic Columbus OH neighborhoods, such as the University District and Worthington.
Perfect for cyclists, joggers, or anyone wishing to take a leisurely stroll, it is more than just a path—it's an immersive journey capturing the heart and soul of Columbus. Whether you're navigating shaded groves, crossing serene bridges, or exploring local parks along its route, each step promises a new discovery.
If you're sipping on a brew from Roosevelt Coffeehouse, relishing the culinary delights in the artsy alleys of the Short North, or getting lost in the mesmerizing performances at BalletMet, Columbus, OH beckons with a diverse tapestry of experiences that cater to every inclination. From the tranquil corners of its serene parks to the energetic pulse of its urban centers, the city seamlessly weaves history, culture, and innovation. 
Every nook and cranny tells a story waiting to be discovered and cherished. Whether you're a local rediscovering the city's charm or a traveler seeking new adventures, Columbus promises memories that will linger long after you've left. Use this list as a starting point for your journey, but remember, the city has myriad secrets waiting to be unveiled. For a more comprehensive overview and even more things to do, be sure to explore curated lists over at Experience Columbus. Dive deep, immerse yourself, and let Columbus narrate its vibrant tales to you!